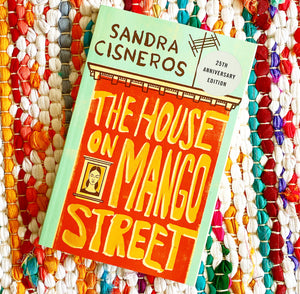 NATIONAL BESTSELLER - A coming-of-age classic, acclaimed by critics, beloved by readers of all ages, taught in schools and universities alike, and translated around the world--from the winner of the 2019 PEN/Nabokov Award for Achievement in International Literature.
The
House on Mango Street
is the remarkable story of Esperanza Cordero, a young Latina girl growing up in Chicago, inventing for herself who and what she will become. Told in a series of vignettes-sometimes heartbreaking, sometimes deeply joyous-Sandra Cisneros' masterpiece is a classic story of childhood and self-discovery. Few other books in our time have touched so many readers.
"Cisneros draws on her rich [Latino] heritage ... and seduces with precise, spare prose, creat[ing] unforgettable characters we want to lift off the page. She is not only a gifted writer, but an absolutely essential one." --
The New York Times Book Review