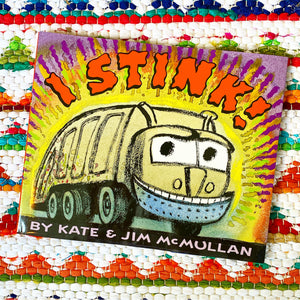 For fans of Goodnight, Goodnight, Construction Siteand Steam Train, Dream Train comes a noisy addition to the hilarious read-aloud series from Kate and Jim McMullan, the popular creators of I'm Bad! and I'm Dirty! Now a streaming animated series!
"Know what I do at night while you're asleep? Eat your trash, that's what!"

With ten wide tires, one really big appetite, and an even bigger smell, this garbage truck's got it all. His job? Eating your garbage and loving every stinky second of it! And you thought nighttime was just for sleeping.


BISAC Categories: