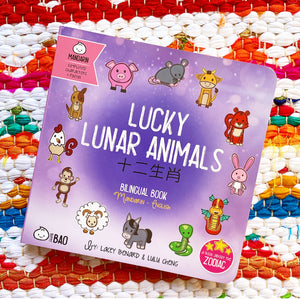 For families in search of an engaging and interactive Chinese zodiac book for their bitty babes that not only captures their attention and teaches various animal names in two languages, but also celebrates Chinese culture!
The Chinese zodiac is based on a story of a great race amongst animals. Lucky Lunar Animals takes readers through the 12-animal cycle to discover the personality traits of each in both English and Mandarin Chinese. Readers will also be able to use the included chart to determine their own zodiac animal based on their birth year.
The eye-catching and unique artwork - made from adorable paper cut-outs - encourages reading and makes it fun to learn new vocabulary.
BISAC Categories: