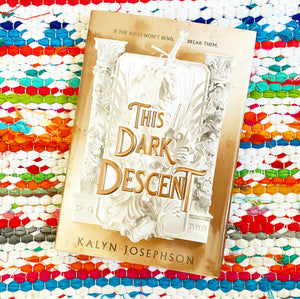 "A fierce and darkly magical thrill ride that will keep you on the edge of your seat." --Ava Reid, award-winning author of Juniper & Thorn

The Shadows Between Us meets Six of Crows in this spellbinding new fantasy full of intrigue, romance, and pulse-pounding action, where the eldest daughter of a renowned family on the verge of ruin joins forces with a mysterious, rogue enchanter and a handsome, ambitious heir to win a deadly race.
Mikira Rusel's family has long been famous for breeding enchanted horses, but their prestige is no match for their rising debts. To save her ranch, Mikira has only one option: she must win the Illinir, a treacherous horserace whose riders either finish maimed or murdered. Yet each year, competitors return, tempted by its alluring prize money and unparalleled prestige.
Mikira's mission soon unites her with Arielle Kadar, an impressive yet illicit enchanter just beginning to come into her true power, and Damien Adair, a dashing young lord in the midst of a fierce succession battle. Both have hidden reasons of their own to help Mikira -- as well as their own blood feuds to avenge...
Steeped in Jewish folklore, This Dark Descent is a pulse-pounding new fantasy full of forbidden magic, sizzling romance, and epic stakes. In a world as dangerous as this, will the need for vengeance butcher Mikira's chances of winning the Illinir ... or will another rider's dagger?
BISAC Categories: