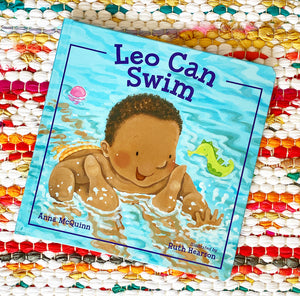 Leo, Lola's little brother from Leo Loves Baby Time, is back in a new adventure at the pool.
Leo loves the water! Leo and Daddy go to swim class where they kick, bounce, splash around, and dive like little fish. Joining other babies and their caretakers in the pool is a guarantee for unforgettable fun. This sweet story full of action and sound effects is a gentle introduction to pool facilities and parent-child swim lessons with a cast of diverse families who love to splash and play together.
Keep an eye out for Leo's other adventures!