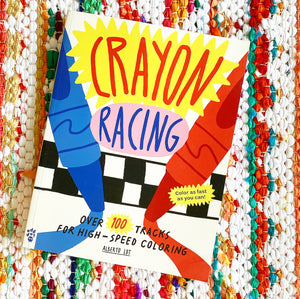 Introducing CRAYON RACING! 224 pages of high speed doodling and high octane fun!

Kids need just two things to race: this book and some crayons! Packed with over 100 unique races for one player or more, CRAYON RACING is fun for the whole family!

Race against the clock on your own, or grab a friend and place your crayons on the start line. Then GO, GO, GO! Who can get to the finish line the fastest? Which one can color in the space the quickest? Who can jump through the most hoops or connect-the-dots before the other one? Each spread includes a different racetrack and obstacles for readers to color in as fast as they can!

Great for planes, trains, restaurants, and more, CRAYON RACING is the perfect backpack companion for kids from 3 to 103.

BISAC Categories: