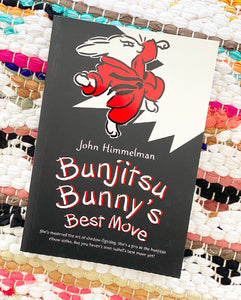 Isabel is back! The best bunjitsu artist in her class, she can throw farther, kick higher, and hit harder than any-bunny else. But her strongest weapon is her mind  
With even more fun, adventures, and wisdom than before,
Bunjitsu Bunny's Best Move
by author/artist John Himmelman continues to charm in this beguilingly funny chapter book series on one bunny's feats in martial arts. The lively story about a kind and wise rabbit, with two-color illustrations, will appeal to young martial arts fans.