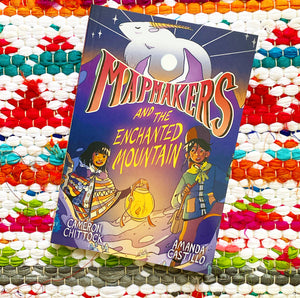 After saving the Valley from the Night Coats, is the newest Mapmaker ready to take the next step and save the rest of the world?
Being a Mapmaker is just as adventurous and magical as Alidade thought it would be. With the help of Lewis and Blue, they're ready to restore magic to the rest of the world outside the Valley and find out what happened to the Memris, the guardians that disappeared when the Night Coats took over.
When the trio comes across Cado, a young boy who brings them to his hidden Mountain village, they soon learn that not everyone is as happy to meet a Mapmaker or a Memri as they thought they would be. Things go from bad to worse when the Night Coats show up nearby, and Alidade realizes she is running out of time.
Alidade is determined to prove her worth as a Mapmaker and bring balance to the Mountain . . . but at what price?
BISAC Categories: